How to buy agEUR coin
The agEUR coin is tough to purchase, because of a shortage of trading platforms that offer it. The eight exchanges offer 12 pairs. Detailed information, including pairs, fees and price prediction see above.
Where to buy agEUR
Step 1
You need an account with a cryptocurrency exchange that supports agEUR coin. All of them provided on our site. Register it, if you don't already have it or login with your credentials.
Exchanges
Step 2
Transfer or buy with P2P one of this coins: 0X2791..., 0XFF97..., 0X1ABA..., 0X1A7E..., 0XC02A... or other.
Step 3
Go to spot on exchange and type the token name in search form. Choose between available trading pairs, then set order and push Buy AGEUR button.
Congratulations!
Once you click "buy" button, the Ageur crypto will be deposited in your account on the trading platform. You need to know that only transferring your coins off exchange to separate hardware wallet like Trezor or Ledger Nano, you can improve protection of your investments. This would not only reduce your risk if your trading platform or account gets hacked, but if you move to separate hardware wallet, your agEUR token becomes safe assets. Only con is usually have to pay a small fee to transfer your crypto off of the cryptocurrency exchange.
Random Coins
What is agEUR
agEUR is a stablecoin of the Angle Protocol which value is pegged to the Euro. This stablecoin is backed by derivatives and by the insurance fund of the Angle Protocol. It is fully convertible against collateral held in the protocol. To know the value of 1 Euro, the protocol looks at oracle feeds from Uniswap V3 and Chainlink.
Video Review
⚠️ UST perde il PEG | La stable coin di Anchor Protocol perde il peg con il dollaro | ATTENZIONE ⚠️
Statistics and Externals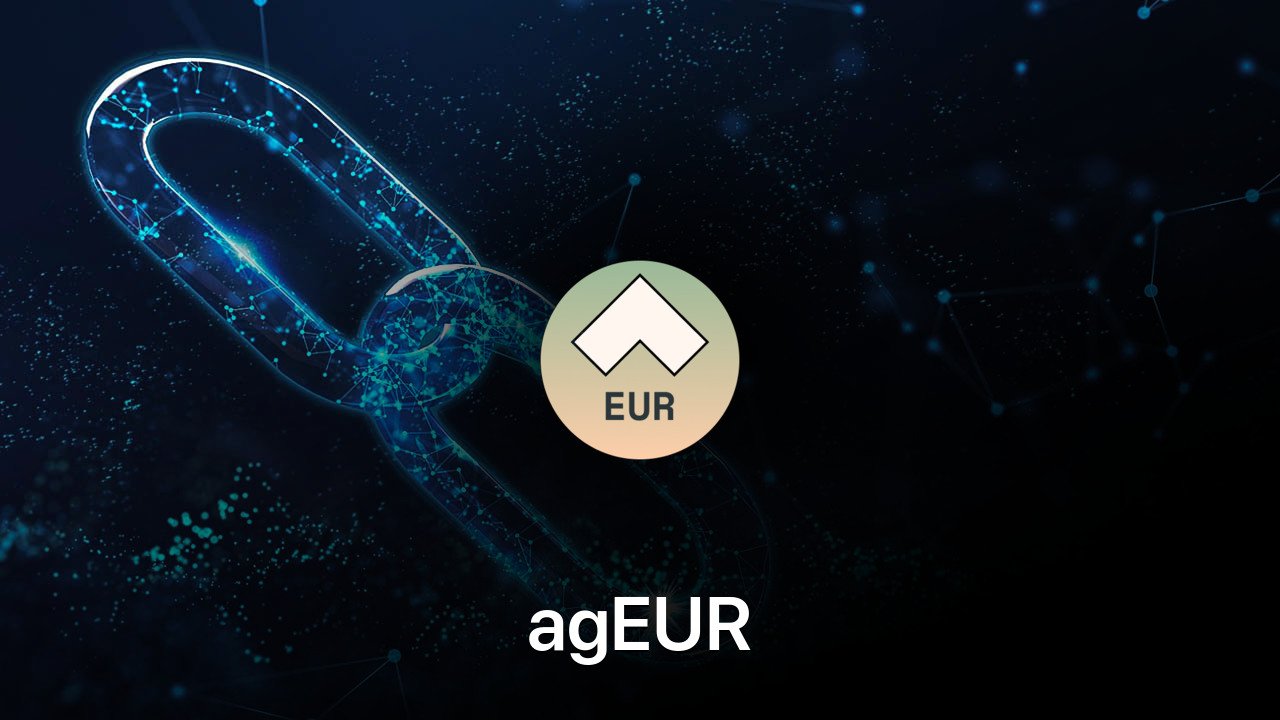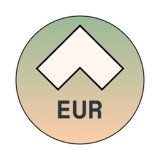 Homepage
Social:
Developers:
Term of hashing algorithms doesn't apply in case of agEUR tokens.
Price and supply
The current total supply is 18291305.58838, with a circulating supply of 18291305.58838 AGEUR as of Jun 2023. This coin does not have a fixed max supply.
The price of agEUR cryptocurrency is $1.067 as of 06:01 AM. The price change on -0.28473% over the past 24 hours. The recent price action left the token's market capitalization at 19.5 millions USD. So far past 30 days, the agEUR coin has a change of -2.41%.
FAQ
What crypto exchange can I buy Ageur coin?
agEUR cryptocurrency can be purchased from 8 exchanges. And these are some of them: Sushiswap, Uniswap V3 (Ethereum), Curve (Ethereum), Chronos and Curve (Polygon).
Is Ageur coin a good investment?
The agEUR token is very risky asset that can lost value. Due to the high volatility of all Blockchain world you should understand: learn the risks before you start trading, unexpected changes in market can lead to sharp and sudden moves in price and any cryptocurrency has a possibility price to crash to zero. The other side of that investing in crypto assets is possible extremely profitable.

About the author
Davy Jones has been involved in the crypto industry since 2017 as a miner. Since then, he has become an avid investor, writer, and speaker in the field. Jones has been writing professionally since 2008, covering a wide range of topics in various industries.